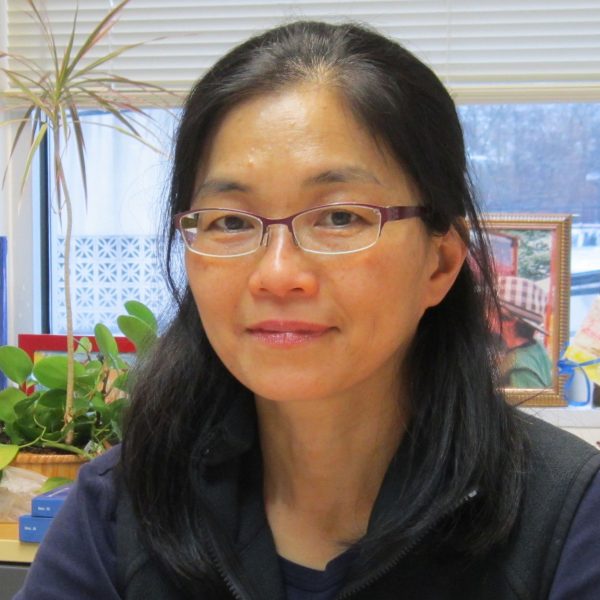 Theresa Chang, Ph.D.
Associate Professor of Microbiology, Biochemistry & Molecular Genetics
Theresa.chang@rutgers.edu
+1-973-854-3265
Room W350T.1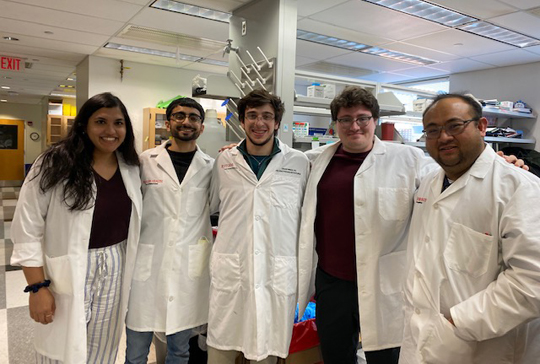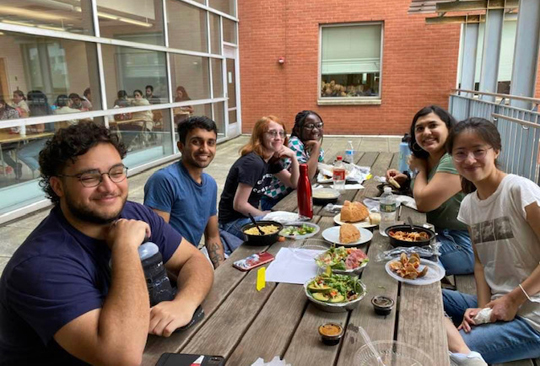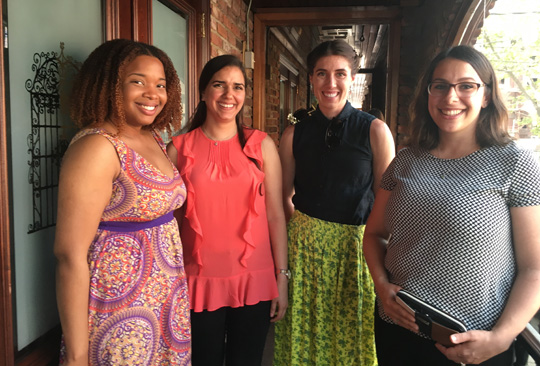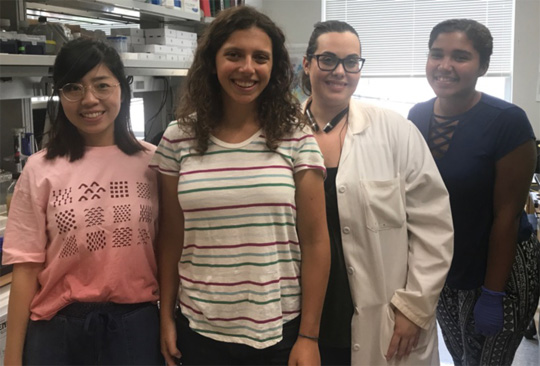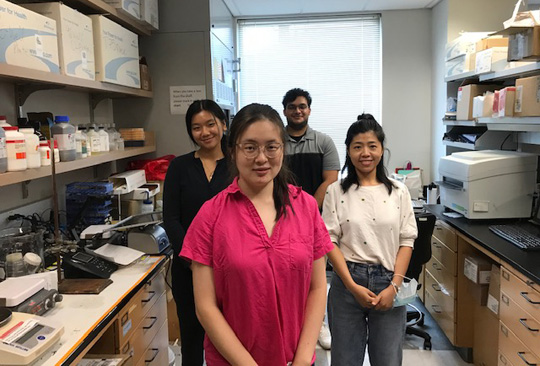 NEWS:
August 5, 2021. Dr. Chang received a NIH R01 of a total $3,831,758 to study sex differences in intestinal immune dysfunction and SHIV persistence.
March 1, 2021. Dr. Chang received a NIH R21 of a total $431,334 to study the impact of gender affirming hormone therapy on immune modulation and HIV infection.
My research interest is to dissect the host-virus interaction at molecular and cellular levels, and to understand the interplay between mucosal immunity and microbiome and the subsequent impact on viral transmission and pathogenesis. We have determined mucosal immune and microbial determinants that modulate HIV infectivity and susceptibility of mucosal T cells in vitro, in explant models and in women under various clinical settings including sexually transmitted infections and Depo-Provera injection. Other research interests include 1) immune and microbial determinants in the sex difference in SHIV pathogenesis and disease progression in a non-human primate model, 2) the novel immune and anti-viral functions of a unique type I IFN, IFN epsilon in vitro and in vivo, and 3) human peritoneal macrophages as HIV reservoirs.
Ebraham L, Xu C, Wang A, Hernandez C, Siclari N, Rajah D, Walter L, Marras SAE, Tyagi S, Fine DH, Daep CA, Chang TL (2023) Oral epithelial cells expressing low or undetectable levels of human angiotensin-converting enzyme 2 are susceptible to SARS-CoV-2 virus infection in vitro. Pathogens 12: 843.
Tasker C, Davidow A, Roche NE, Chang TL (2017) Depot medroxyprogesterone acetate administration alters immune markers for HIV preference and increases susceptibility of peripheral CD4(+) T cells to HIV infection. Immunohorizons 1: 223-235. PMI: 29188238
Tasker C, Subbian S, Gao P, Couret J, Levine C, Ghanny S, Soteropoulos P, Zhao X, Landau N, Lu W, Chang TL (2016) IFN-epsilon protects primary macrophages against HIV infection. JCI Insight 1: e88255. PMI: 27942584
Valere K, Rapista A, Eugenin E, Lu W, Chang TL (2015) Human Alpha-Defensin HNP1 Increases HIV Traversal of the Epithelial Barrier: A Potential Role in STI-Mediated Enhancement of HIV Transmission. Viral Immunol 28: 609-615. PMI: 26379091
Ren W, Ma Y, Yang L, Gettie A, Salas J, Russell K, Blanchard J, Davidow A, Pei Z, Chang TL, Cheng-Mayer C (2015) Fast disease progression in simian HIV-infected female macaque is accompanied by a robust local inflammatory innate immune and microbial response. AIDS 29: F1-8. PMI: 26035329
Ding J, Tasker C, Lespinasse P, Dai J, Fitzgerald-Bocarsly P, Lu W, Heller D, Chang TL (2015) Integrin alpha4beta7 Expression Increases HIV Susceptibility in Activated Cervical CD4+ T Cells by an HIV Attachment-Independent Mechanism. J Acquir Immune Defic Syndr 69: 509-518. PMI: 26167616
Tasker C, Ding J, Schmolke M, Rivera-Medina A, Garcia-Sastre A, Chang TL (2014) 17beta-estradiol protects primary macrophages against HIV infection through induction of interferon-alpha. Viral Immunol 27: 140-150. PMI: 24801776
Salas JT, Chang TL (2014) Microbiome in human immunodeficiency virus infection. Clin Lab Med 34: 733-745. PMI: 25439273
Sperling R, Kraus TA, Ding J, Veretennikova A, Lorde-Rollins E, Singh T, Lo Y, Quayle AJ, Chang TL (2013) Differential profiles of immune mediators and in vitro HIV infectivity between endocervical and vaginal secretions from women with Chlamydia trachomatis infection: a pilot study. J Reprod Immunol 99: 80-87. PMI: 23993451
Ding J, Chang TL (2012) TLR2 activation enhances HIV nuclear import and infection through T cell activation-independent and -dependent pathways. Journal of immunology 188: 992-1001. PMI: 22210918
Rapista A, Ding J, Benito B, Lo YT, Neiditch MB, Lu W, Chang TL (2011) Human defensins 5 and 6 enhance HIV-1 infectivity through promoting HIV attachment. Retrovirology 8: 45. PMI: 21672195
Ding J, Rapista A, Teleshova N, Lu W, Klotman ME, Chang TL (2011) Mucosal human defensins 5 and 6 antagonize the anti-HIV activity of candidate polyanion microbicides. J Innate Immun 3: 208-212. PMI: 21160168
Chang TL, Klepper A, Ding J, Garber J, Rapista A, Mosoian A, Hubner W, Gutierrez J, Walewski J, Abergel J, Schiano T, Branch A (2010) Human peritoneal macrophages from ascitic fluid can be infected by a broad range of HIV-1 isolates. J Acquir Immune Defic Syndr 53: 292-302. PMI: 20065862
Ding J, Chou YY, Chang TL (2009) Defensins in viral infections. J Innate Immun 1: 413-420. PMI: 20375599 (2009 most frequently downloaded paper in the journal)
Klotman ME, Rapista A, Teleshova N, Micsenyi A, Jarvis GA, Lu W, Porter E, Chang TL (2008) Neisseria gonorrhoeae-induced human defensins 5 and 6 increase HIV infectivity: role in enhanced transmission. J Immunol 180: 6176-6185. PMI: 18424739
Klotman ME, Chang TL (2006) Defensins in innate antiviral immunity. Nat Rev Immunol 6: 447-456. PMI: 16724099
Chang TL, Vargas J, Jr., DelPortillo A, Klotman ME (2005) Dual role of alpha-defensin-1 in anti-HIV-1 innate immunity. J Clin Invest 115: 765-773. PMI: 15719067